For this week's photo of the week it was late night hiking….
Canon 5D Mark III/ 16-35mm f/2.8L II
Shutter 2" f/2.8 ISO-800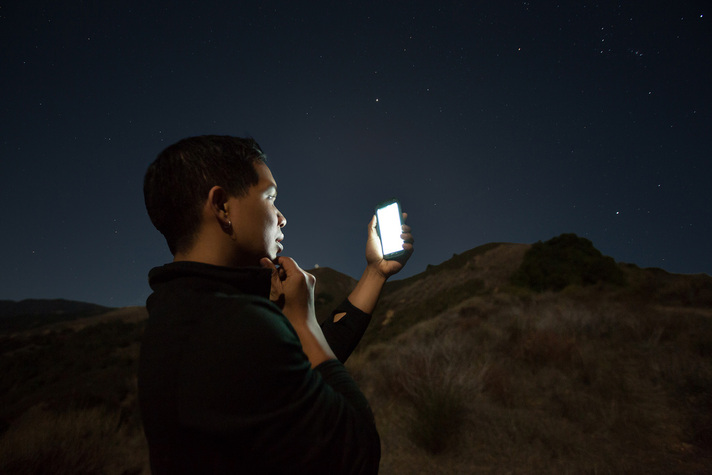 It's still winter time and the sun is setting pretty early. So my friend calls me around 7;00 to ask me if I wanted to go hiking… in the dark. It was a full moon out and clear so of course I said yes! We made it to the top of Garland Park in Carmel California and I had an idea. Why don't I look like I'm looking at a GPS and traveling the mountain range…

The main light is completely providing by the moon. The phone had a large screen and gave the perfect rim light for my face and hand. The stars are composited from a shot a took at the same exact spot @ f/22. I was definitely using a tripod :) I think the eye can make a nice and easy transition from the the phone and I, to the mountain's lumpiness, to the stars in the sky.

Cheers!